TECH TRIPP, LLC Offers phishing, compliance and security awareness training through its partner www.knowbe4.com, increasing digital security at one of the weakest links – the employee.  
Employees are the weakest link, hackers know this and are exploiting it every day. Enable your customers to create a "Human Firewall" to manage the continuing problem of social engineering.
KnowBe4 is the world's most popular integrated platform for security awareness training combined with simulated phishing attacks. With over 30,000 customers currently managing the continuing problem of social engineering through the KnowBe4.com platform it's the #1 Gartner leader!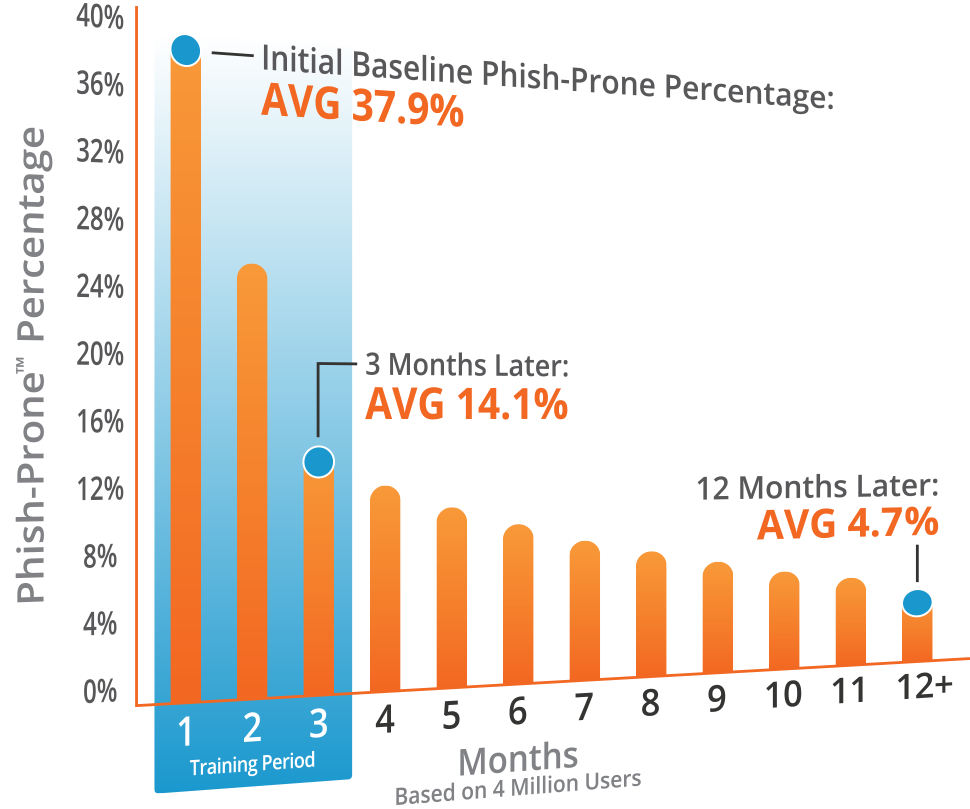 Different size organizations cope with different problems, but all have employees as the weak link in their IT security. The challenges of creating and running an awareness program vary depending on the amount of employees. KnowBe4.com has options for organizations of all sizes.
Test your users and your network with KnowBe4.com free IT Security tools which help you to identify the problems of social engineering, spear phishing and ransomware attacks.
"The adage is true that the security systems have to win every time, the attacker only has to win once." — Dustin Dykes.